restaurants
ENHANCE THE RESTAURANT DINING EXPERIENCE
While restaurants emphasize their appearance on the inside and outside, they often leave out one of the most important factors—sound and audio. Fluid Audio creates this missing element by adding the right acoustics, the right music, and the right digital display visuals to your restaurant that enhance the customer experience. So, what does your restaurant sound like?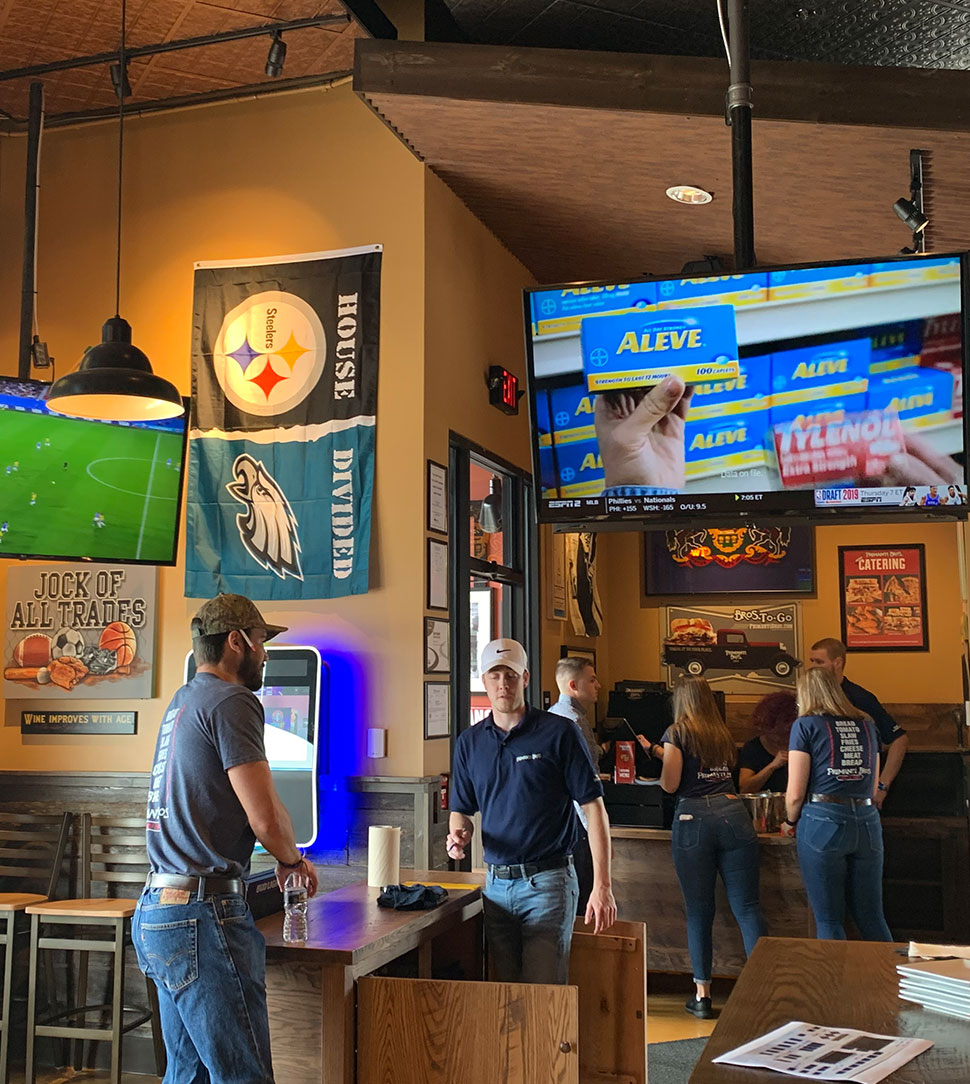 OUR SERVICE OFFERINGS
A/V Integration & Design
Our team works closely with you to ensure that your space is enhanced and uplifted through acoustically correct audio and innovative visual experiences. By working together, we can create a truly unique and impactful environment that elevates the customer experience.
Digital Signage
Digital signage is a powerful tool for promoting and communicating your products to customers. Fluid Audio can strategically place digital signage displays throughout your restaurant to help you effectively reach and engage with your customers.
Drive-Thru Systems & Maintenance
We provide all the drive-thru solutions you need, from installations and upgrades to headset repairs and maintenance agreements nationwide. Our team has the expertise and experience to ensure your drive-thru system is always efficiently running.
Surveillance & Security
Our CCTV security management solutions are structured and individually designed for your specific requirements. We provide comprehensive surveillance and security systems that cover every square inch of your property and can be monitored in real time.
Music Systems
Create the perfect sound and atmosphere for your business with Fluid Audio. Whether you're looking for music for background ambiance, in-store playlists, or a custom music solution, we have the smooth, stylish, and interruption-free beats curated to positively uplift your environment.